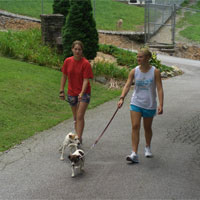 Dog Walkers & Cat Socializers
When shelter dogs and cats get daily socialization and human interaction, they get adopted faster. Volunteers are welcome seven days a week to spend time walking, playing, brushing and just giving companionship to our shelter pets.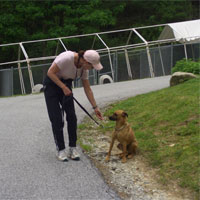 Canine Coach Advanced Dog Training
Shelter dogs who give a joyful wag of a tail and walk nicely on a leash will find their forever home very quickly. Our volunteer Canine Coaches call that "model citizen behavior", and they work diligently with our dogs with advanced one-on-one training.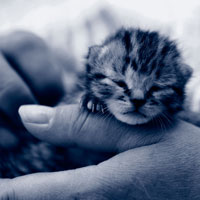 Shelter Without Walls (Foster Parenting)
If you love animals but can't take on the commitment of lifetime adoption, then fostering is the perfect alternative! We need foster parents for puppies, kittens, animals with medical needs and adoptable pets on our waiting list. Apply now!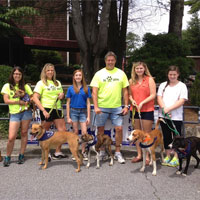 CHHS Events Team
When the community can't come to the shelter, we bring the shelter to the community! More than 40 times a year we bring shelter pets to off-site events. Join the fun-loving CHHS Events Team and be a part of helping a shelter pet find a new forever home!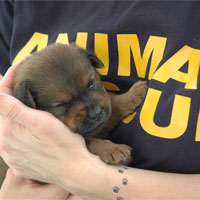 CHHS Animal Rescue Team
Would you respond to a 2AM phone call to save an animal? CHHS has been designated as an official Emergency Placement Partner by the Humane Society of the United States, and assists in puppy mill raids and transport of animals in times of natural disaster.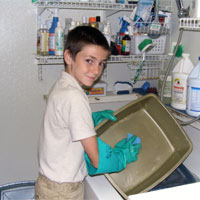 Community & Service Groups
Community, corporate and student groups are always welcome to spend a few hours or a day in volunteer service helping with the animals and other much-needed tasks at the shelter, including cleaning, grounds maintenance and administrative tasks.
---
Make a Difference in an Animal's Life
As a no-kill shelter, CHHS believes in celebrating life, delivering unconditional love, and finding forever homes. So it's only natural that the official motto for our volunteer team is… Be PAWsitive!
CHHS encourages you to unleash your animal magnetism and get involved to make a "pawsitive" difference in the lives of our shelter pets! Opportunities include: dog walking, cat socializing, our Canine Coach advanced dog training program, the CHHS Events Team, CHHS Animal Rescue Team, and foster care.
Plus, we can always use assistance with much-needed tasks at the shelter, including cleaning, grounds maintenance and administrative help. Corporate, student and community groups can also volunteer a "service day" at the shelter as well.
Volunteers are welcome seven days a week. For more information, please call 828-743-5752 or email This email address is being protected from spambots. You need JavaScript enabled to view it. .
---